Tramps : Lakeside Track
Updated 1st February 2011
By Peter Kemp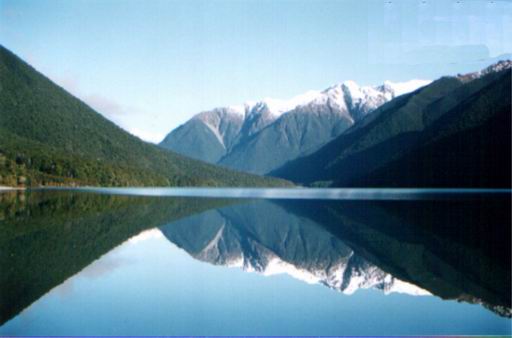 Lake Rototiti
Introduction
The lakeside track can be walked in either direction and takes about 6-9 hours to complete. If the Travers River is in flood you must use the swing bridge upstream which will add an extra 3 hours to your trip. If you are pushed for time you could make use of Nelson Lakes Shuttles to drop you off at Paddy's Track or alternatively use Rotoiti Water Taxis to drop you off at the Head of the lake.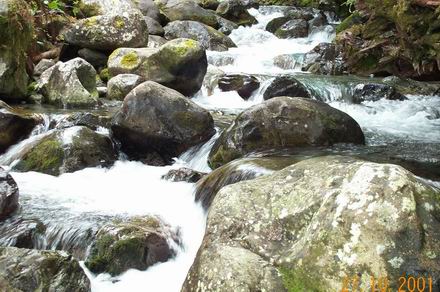 Side Stream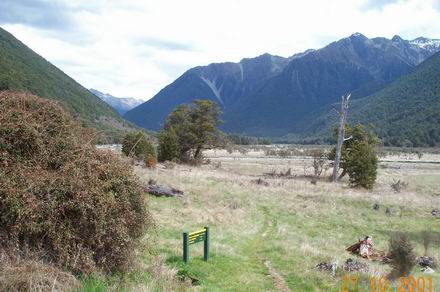 Travers Valley
Lakeside Track
To get the best reflections on the lake you are advised to make an early start and begin your trip at Kerr Bay. It's an easy 3-hour stroll around the lake edge to Lake head Hut. Part of the track passes through the Rotoiti Nature Recovery Project and you will be rewarded with numerous native birds and their beautiful song There are plenty of sandy beaches to enjoy a quick brisk swim and a dance with the very friendly local sand flies.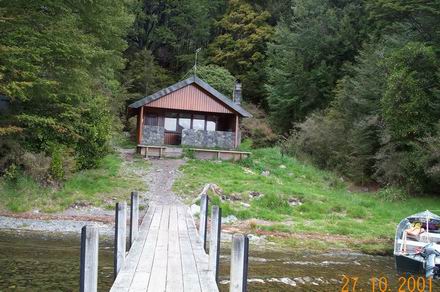 Cold Water Hut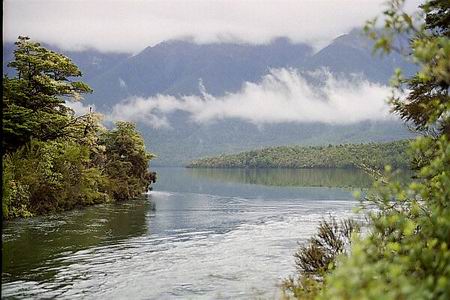 Buller River Outlet
If the Travers River is low you can cross it in front of Lake Head Hut and pick up the track to Coldwater Hut. The track continues around the lake edge passing the scenic Whisky Falls. About 1.5 hours from Coldwater Hut the track leaves the lake edge and slowly climbs up through regenerating manuka and kanuka until eventually reaching the Mount Robert Road. If you have cell phone you can call Nelson Lakes Shuttles to pick you up from this point. If you still have the energy you may wish to follow the road down to West Bay and pick up the track around The Peninsula or follow the road back to St Arnaud.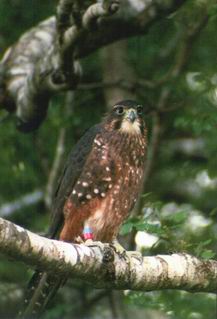 NZ Falcon (Karearea)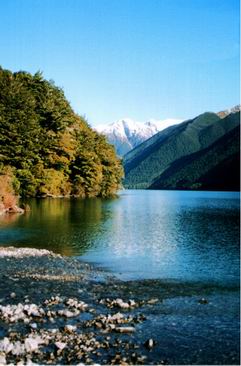 Lake Rotoiti