Trip Reports : A Day In The Mountains
A Winters Traverse Of The Robert Ridge To Angelus Hut
Updated 1st September 2010
By Peter Kemp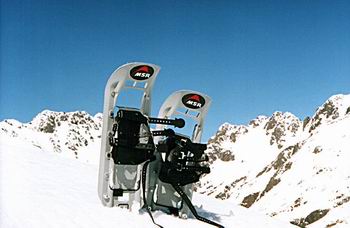 Introduction
This trip is living proof that an ultralite and a conventional tramper can tramp together and still have a great day out in the mountains. Trip completed by Richard Leppard (The Greyhound) and Peter Kemp (The Mountain Mule)
We were blessed with perfect weather & snow conditions. A point to remember if you wish to do this trip is to check with DOC St Arnaud for the avalanche conditions. On our trip there was no or little threat. But we were still looking out for any signs of movement. Richard has done a lot of mountain climbing in the past and I had enough confidence in him to lead us safely. In fact I joked that if he ever stepped off a bluff I would step off after him thinking that was the safest way to go.
We were able to follow the marked track as far as the Mt Robert Ski Field until the track was really and truly buried by snow. Lucky for us we've been to Angelus many times and had no problem finding a route. Although we had to avoid a lot of the sidling areas of the track by either climbing the ridge or descending into and climbing out of the basins.
The sight of the Angelus basin choked with snow left us speechless and marveled how the roof of the hut was just sticking out of the snow. It was great to be able to walk out onto the frozen Lake Angelus and get some good shots of the hut.
Lucky for us the previous tramping party had cleared the snow from the hut door. Lunch was eagerly consumed and Richard sat in awe of what I pulled out of my pack for lunch. Not sure if it was the two thermos flasks or the two litre water bottle. Richard was to also enjoy a good laugh at my expense while we were sitting in the Angelus Hut talking about avalanche dangers. When there was a loud roar and in a flash I was off my seat ready to bolt out the door. All it was only a slab of snow sliding off the hut roof.
As we were only in for a day trip it was time to return reluctantly back to St Arnaud. Our return journey was a slightly different route as the sun had made the snow & ice softer. The weather started to turn and soon became colder on the ridges. We had a welcomed stop above the ski field where we enjoyed a can of soft drink Richard had buried in the snow on our way in.
Over all we both had a great day out and memories to last a life time. Thanks to our wives for looking after our businesses and enabling us to do this trip. Yvonne for running the Yellow House & St Arnaud Chalets and Trish running Nelson Lakes Shuttles and St Arnaud Holiday Cottages.) Richard reckons I was only smiling all day because I wasn't working).
Equipment
MRS. Snow Shoes With 4 Inch Flotation Tails
We carried ice axes and crampons but didn't need them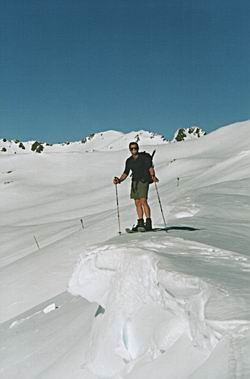 Mt Robert Ski Field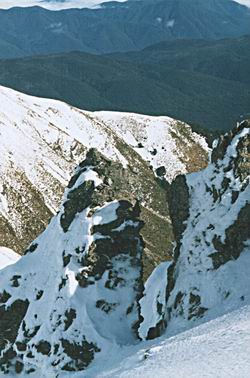 Robert Ridge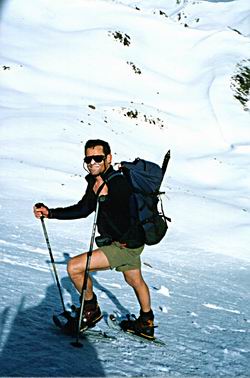 Richard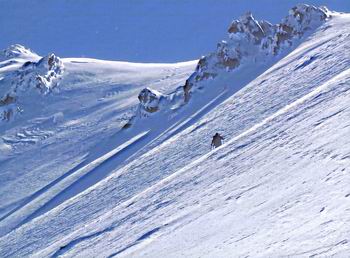 Robert Ridge( Richard Leppard Photo)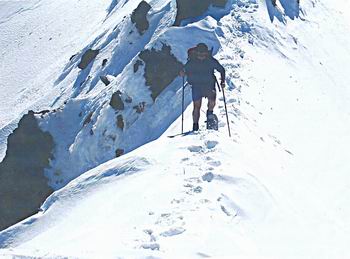 Robert Ridge (Richard Leppard

Photo)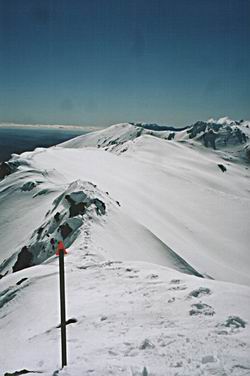 Robert Ridge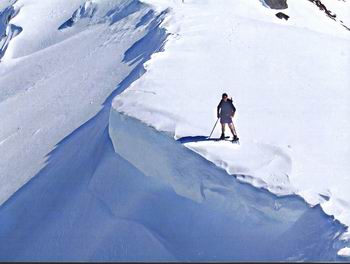 Robert Ridge(Richard Leppard Photo)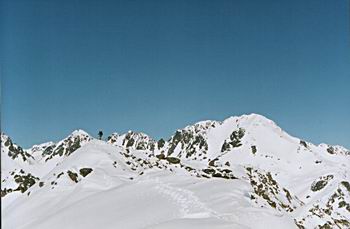 Robert Ridge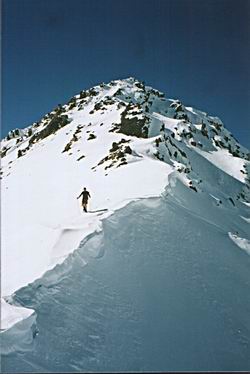 Robert Ridge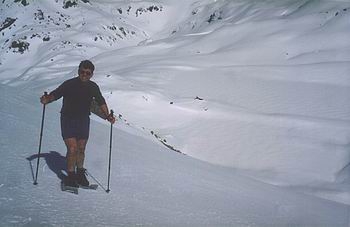 Angelus Basin (Note Hut Roof In Centre Of Photo)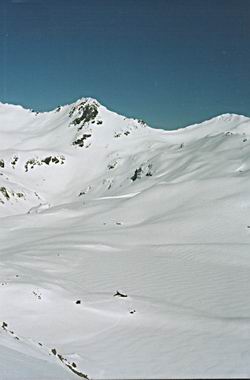 Angelus Basin (Note Hut Roof In Centre Of Photo)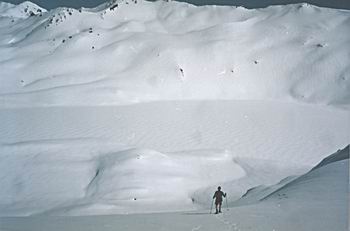 Lake Angelus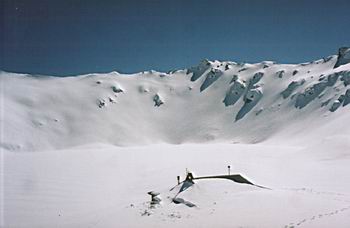 Angelus Hut & Lake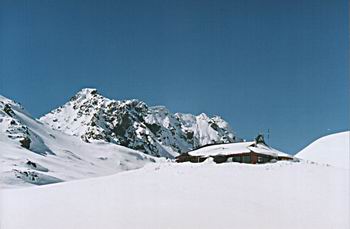 Angelus Hut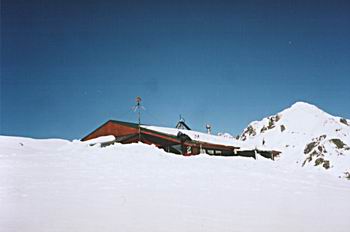 Angelus Hut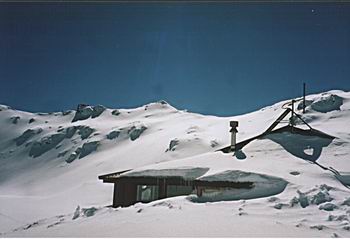 Angelus Hut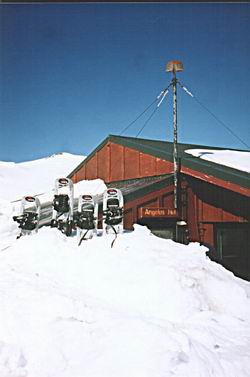 Angelus Hut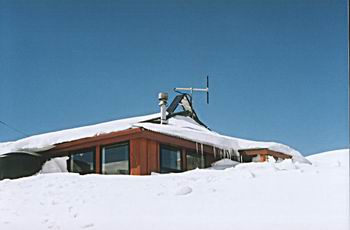 Angelus Hut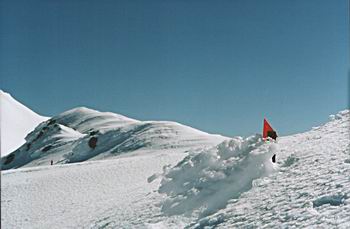 Robert Ridge