Gowan Bank Backpackers and Homestay
Updated 25th February 2012
Photos By Laurent & Cecile Sidorowicz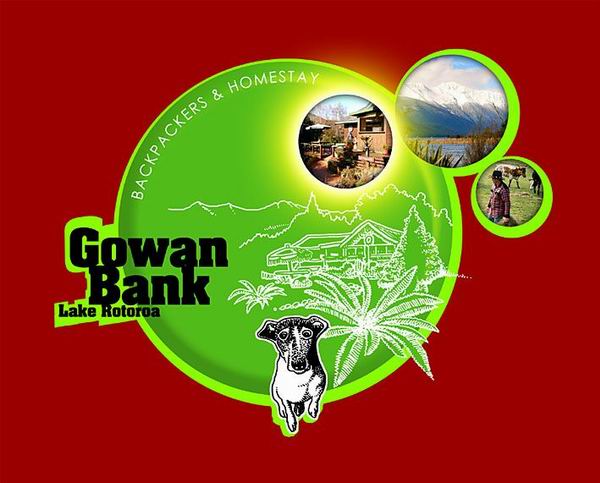 Gowan Bank Backpackers and Homestay is owned and run by Louise and Tony.
We are located only minutes away from beautiful Lake Rotoroa. Welcoming and relaxing, we are happy to share our local knowledge with you.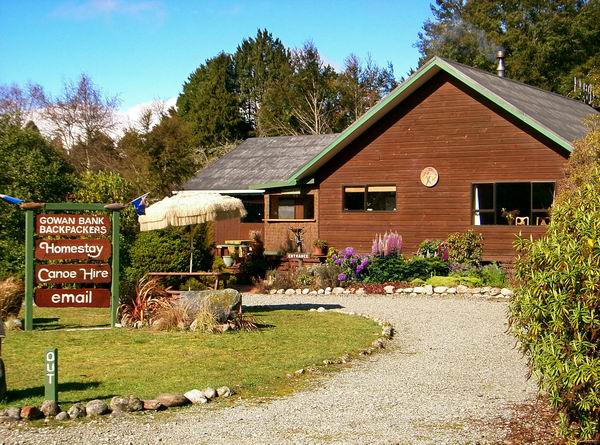 There are many scenic walks to do, and fishing, hunting and canoeing can be arranged. Or just "chill out" and relax in our boutique style backpackers or comfortable home.
We now have available for rent "Howickcroft Cottage". Your own private cottage within 5 minutes walk from Lake Rotoroa. A well appointed Kiwi Style Cottage that sleeps up to 5 people comfortably.
Cafe open from 10am - 5.00pm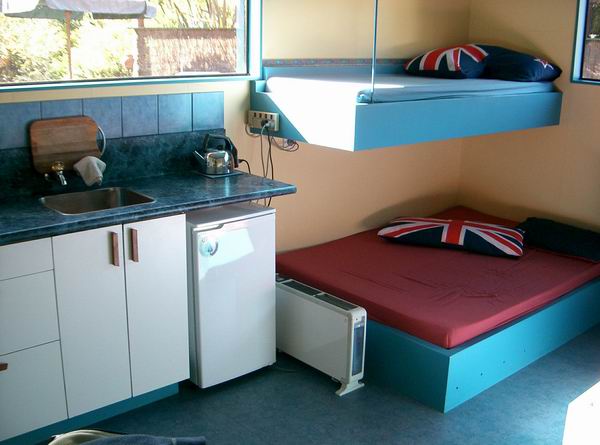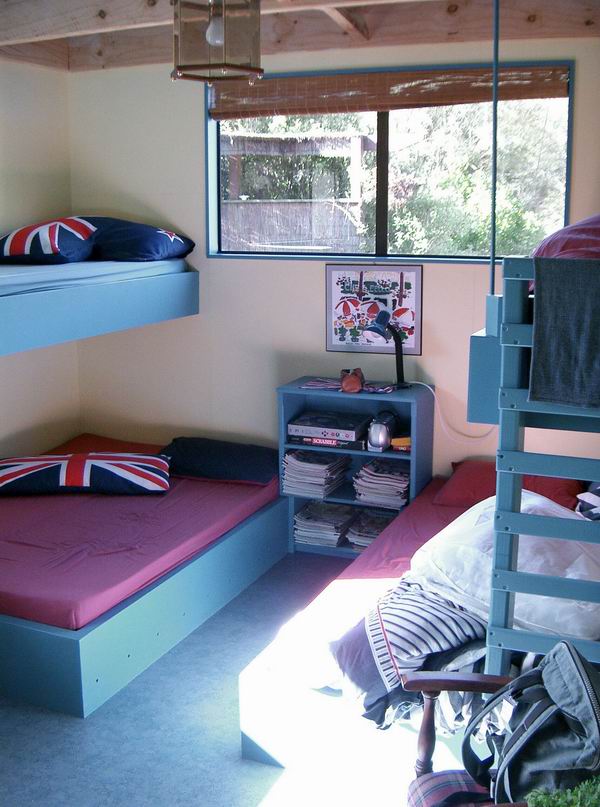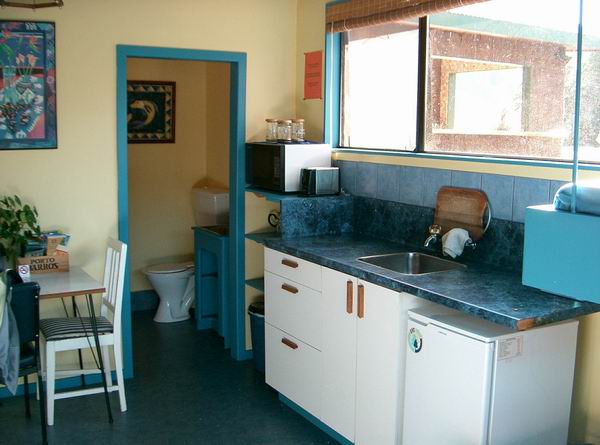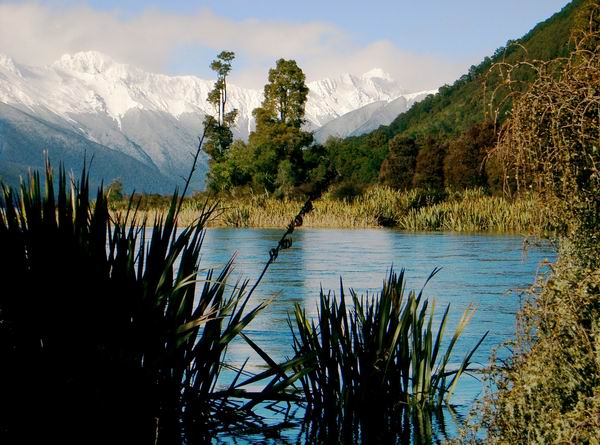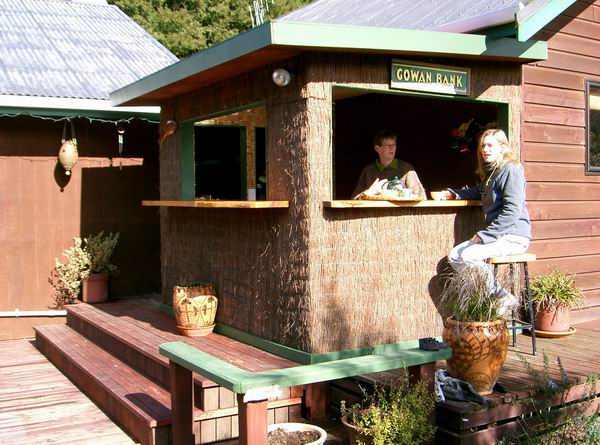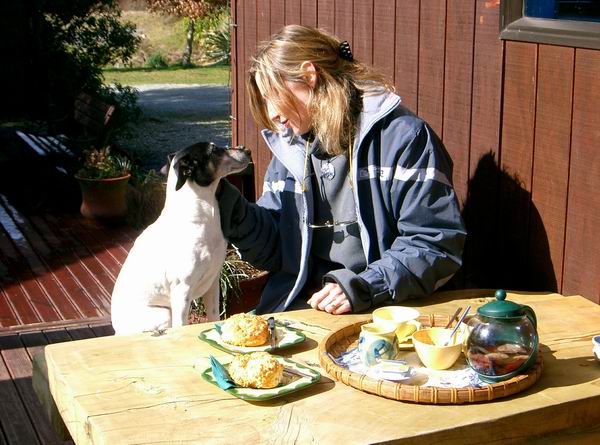 Our dogs name is Harley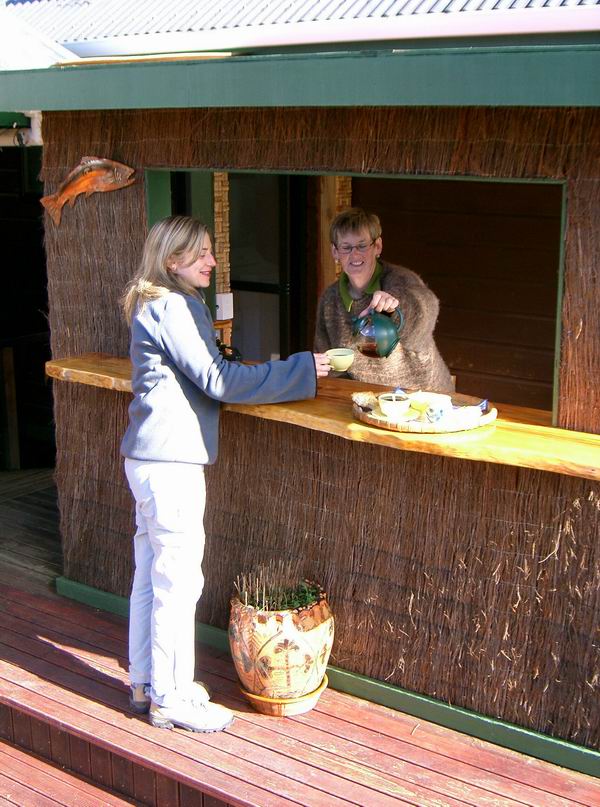 The Cafe
The food at the cafe is just wonderful. I've stopped there often just for the devonshire teas. Trish and myself recently called in for breakfast after spending 8 days in the Park while waiting for our transport back to St Arnaud. We would do another 8 days tramping to have a breakfast like that again. We inform all our passengers to walk down to the cafe and wait for us there. Far better to be drinking fresh hot coffee and sampling the menu than dodging the sandflies at the jetty while you wait for the shuttle.
Delicious Meals and Snacks available to all our Guests with notice
Tariff
Backpackers $25 per person
B&B $80 per person. (Includes evening meal plus breakfast)
"Howickcroft Cottage" $100 per night. Sleeps 5 (longer term price negotiable)
Email $2 for 10 minutes
For more information Contact Louise & Tony
Phone 03 523 9962